Sprinkler System Flood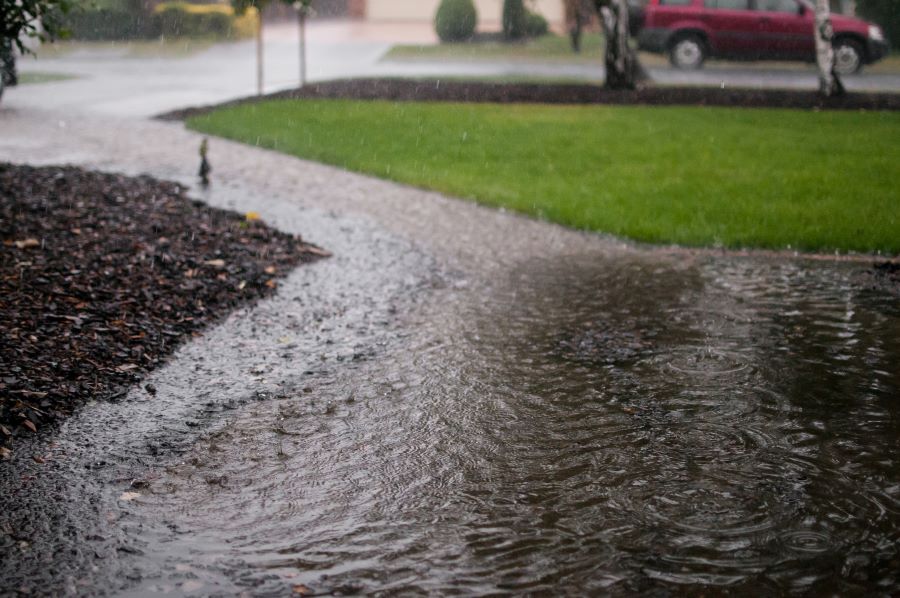 Can irrigation systems cause water damage? The short answer is, absolutely. Most people think water damage happens as the result of heavy rains from storms, burst pipes or overflowing tubs, which is very true. However, there are instances when sprinkler system problems can cause water damage to area homes and commercial buildings. RDS Fire & Water Damage Restoration is a local water damage restoration company specializing in restoration of flooded property. If you are experiencing water damage, call now for swift action.
---
24/7 Emergency Water Removal
---
Got a Broken Pipe in Your Sprinkler System?
If your house is flooding due to a broken irrigation pipe, swift action is required in order to minimize the water damage to your property. First, turn the water off at the source, then call (940) 370-4909. The restoration pros at RDS Fire & Water Damage Restoration will be there in just a few minutes to secure the affected areas, remove all standing water, sanitize your belongings and begin the drying out process. RDS Fire & Water Damage Restoration will get to work immediately your water loss issue before the water gets to work causing structural damage to your home!
What Do I Do if My Sprinkler System is Flooding?
Is a portion of your yard is flooding, or have you got water collecting at your door or around your garage? The first thing to do is to stop the flow of water. Turn off the water from your sprinkler system ASAP. If that doesn't work, seek out the source of the water, whether on or off your property.
Check your home for signs of interior water penetration. If you see watermarks in the ceilings or foundation and/or water dripping or pooling into your home, call (940) 370-4909 to speak with the water damage professionals.
Our process is quick and through and our mission is to get your property back to pre-flood condition as quickly and smoothly as possible. We'll even work with your insurance company to take the burden off your plate. Call RDS Fire & Water Damage Restoration today for immediate action.
---
Call for Fast FREE Quote
Dial Area Code first please.
---